FOX DEN BLEND
In recognition of the hard work and dedication of the students of Rollins College, who have worked tirelessly to support community development in Costa Rica and Mexico, we have created a coffee blend just for them. This Vienna Roast Arabic coffee blends the tastes of our beans from both Monteverde and Chiapas.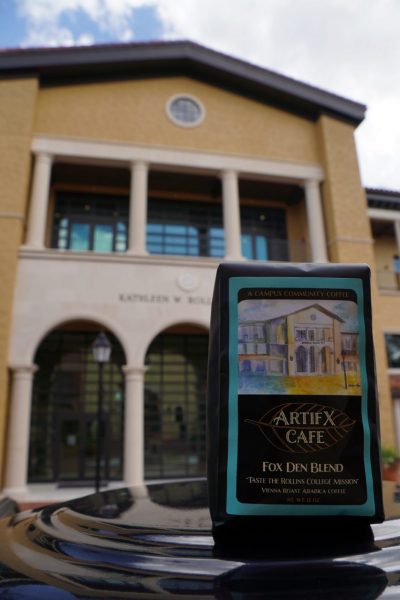 Living the Rollins College Mission
Since June 2008, Rollins has engaged in Monteverde, Costa Rica, immersing future leaders in the concepts of Sustainability and Sustainable Development. During that time, over 200 MBA students have traveled there to participate in a Global Sustainability course and in management consulting projects, including the initial strategic planning for the educational programs of Life Monteverde. The Rollins College mission is put into action with this project: "Inspiring and Equipping Global Citizens and Responsible Leaders".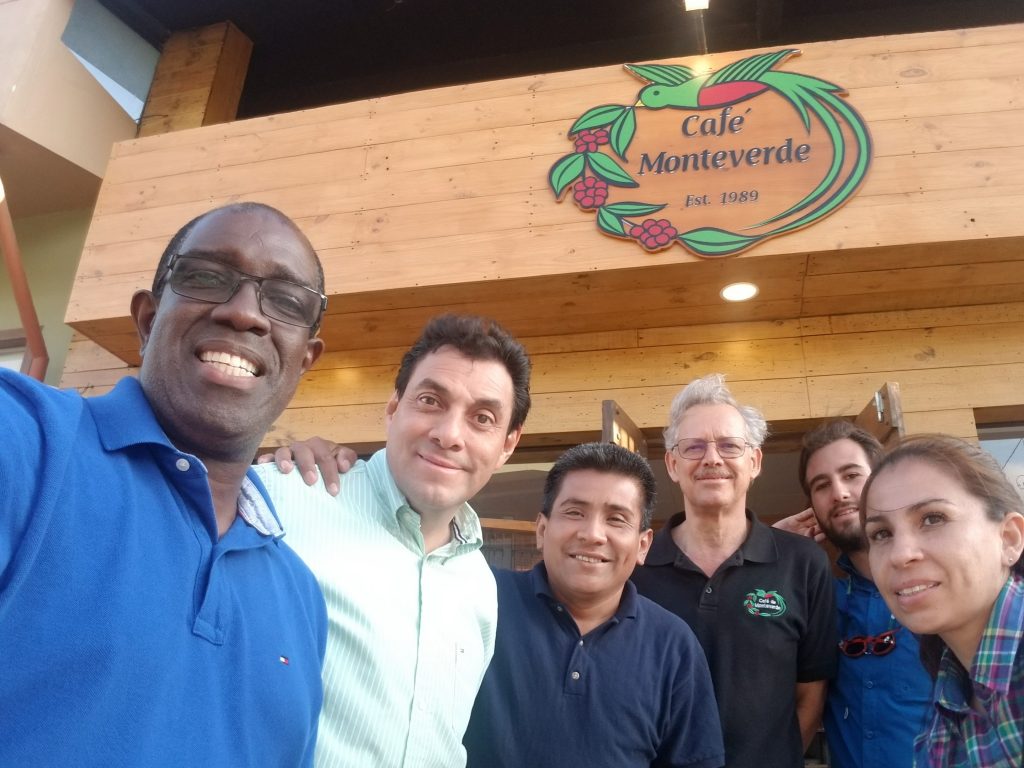 Community Impact
The work of Rollins College and Artifx Cafe has sparked a dialog of mutual learning among the coffee farmers in the two Origin communities: Monteverde, Costa Rica and Chiapas, Mexico. Over the last three years, Rollins students have worked with Toks Restaurant Group in Mexico to support their work developing markets for small agricultural producers, including the coffee farmers of Chiapas, Mexico. Furthermore to support TOK's mission, the goals are to offer customers with natural ingredients from local, small producers, and to include a sustainable and responsible supply chain, and lastly to reduce and eventually eradicate poverty in Mexico – including basic needs, dignity and respect, gender equality and entrepreneurship.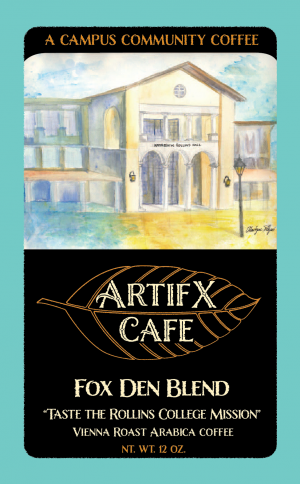 The Fox Den Blend
Provided exclusively for the Rollins Community, the Fox Den Blend is a unique custom blend of coffees from two coffee origin communities that have been impacted by the Rollins Mission – Monteverde, Costa Rica and Chiapas, Mexico. This product is only found at the Fox Den on Rollins College campus.
Label features a rendering of the newly-renovated Kathleen W Rollins Hall, drawn by Holt student Marilyne Polyne.
Fox Den Blend is Exclusively found at the Fox Den on Rollins College Campus
Artifx Cafe Coffees are Available on Amazon
Artwork by: Ana Ovares Ugalde
Artwork photo credit: Marc Hoffman