Home to one of the largest indigenous populations in Mexico, Chiapas holds a vital piece of cultural heritage, with spectacular Mayan ruins designating a UNESCO World Heritage Site. Bordering Guatemala, Chiapas is the southernmost state in Mexico. Dominated by the Sierra Madre de Chiapas mountain range, most of the state is forested, including the vast Lacondón rainforest in the east. More than half of the people inhabit impoverished rural areas, making subsistence agriculture the basis of its economy. Chiapas grows a leading share of Mexico's corn (maize), along with beans, bananas, cacao, and coffee.
Our Coffee Partners: Tacaná
A cooperative of more than 150 local coffee producers, Tacaná works to create high quality and sustainably-sourced coffee while protecting the land and improving the overall well-being of their communities. By establishing a cooperative in 2015, Tacaná has protected the interest of farmers to get a fair price for their coffee beans, all while protecting the biodiversity of the Tacaná Volcano and Natural Reserve.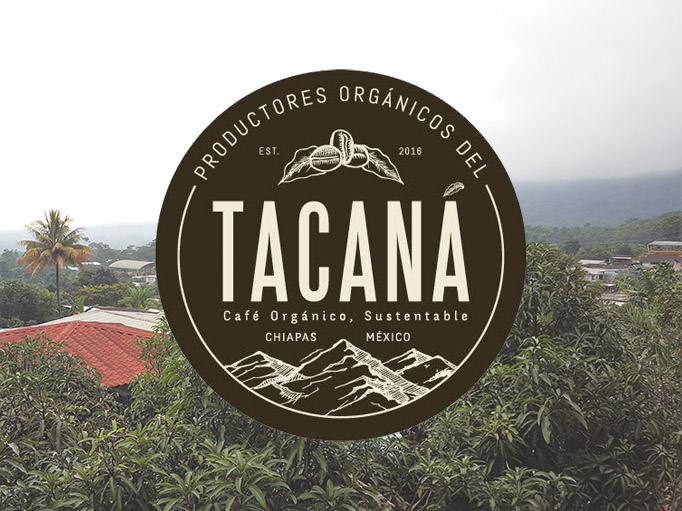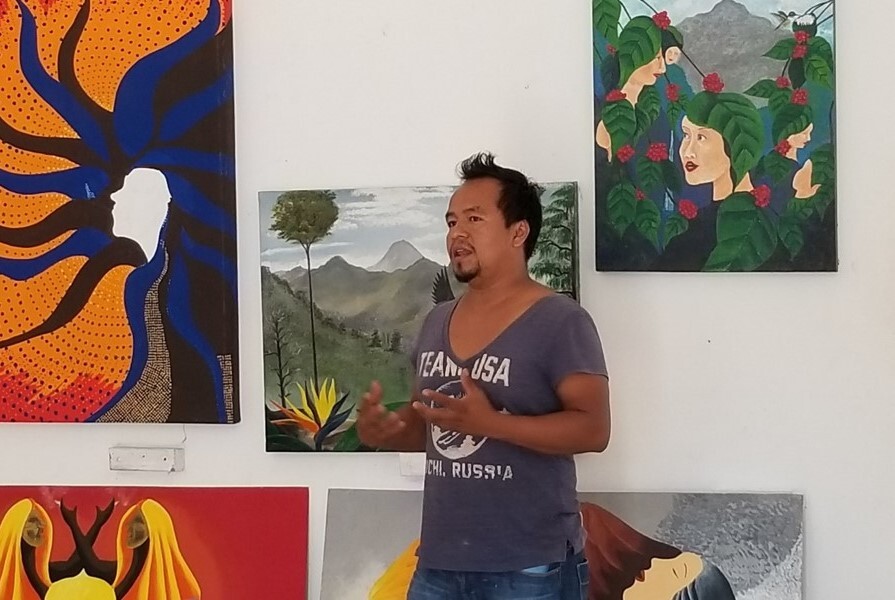 Artwork
Our Tacaná Select coffee is adorned with the art of Candido Ventura Barrios. An artist since the age of 13, Candido's work includes murals, wooden sculptures and even botanical sculpture. A Chiapas native, Candido's artwork depicts the spiritual and natural elements of life in the shadow of the Tacaná Volcano. Scroll down to see the painting chosen for our Tacaná Select coffee; a painting gifted to us by our coffee partners at Tacaná.
Community Impact
To contribute to the development of the communities in the remote Tacaná region, we have worked with Toks Restaurant Group in Mexico to support their work developing markets for small agricultural producers, including the coffee farmers of Chiapas, Mexico. This collaboration helped to give coffee growers a unified voice and enable them to sell directly to Toks, which operates 200 restaurants across Mexico.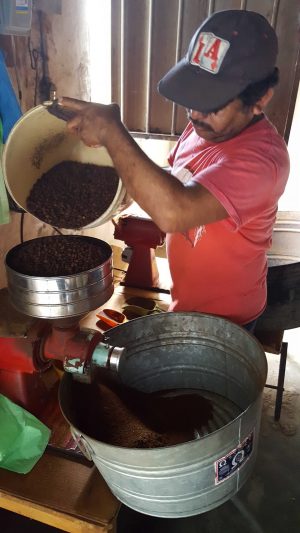 Artwork by: Candido Ventura Barrios
Artwork photo credit: Mark Whittingham